Motorola WX160 Reviews – Motorola WX160 on Orange Deals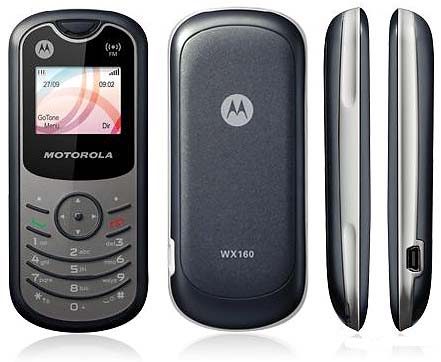 Motorola WX160 is a very cheap and very strong GSM handset that offers 2G network facilities. It was launched in the second last month of the year 2009. Motorola Wx160 has now been released on Orange deals. It could be a great option for those who want strength and reliability with their low-budget phone.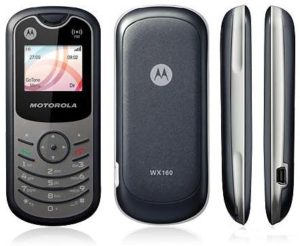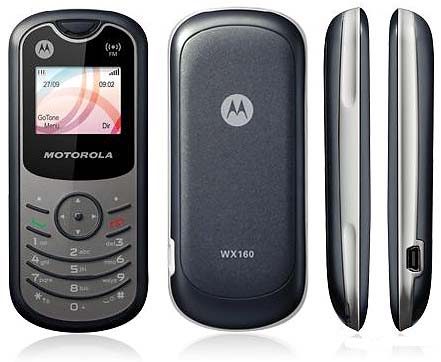 This phone has been furnished with a bar shaped casing that is 106 high, 46 wide and 14.5 mm thick. Users will find this casing very strong and sober that can be easily fitted in their pocket. Motorola WX160 holds very light weight i.e. equal to 65 grams. Apart from that, it is capable to show the output at a very good resolution of 64 x 96 pixels along with 65 thousand colors on its 1.3 inches CSTN display. No serious complaint has been reported ever since it has been released.
There would be several handsets in the same range but Motorola WX160 can win your heart by its functionality and friendly features. For the convenience of the users, it carries speakerphone so that they can make or receive calls at loudspeaker mode. This is nothing, here you will find FM radio, the most entertaining source, with RDS option. It means you can listen to songs, news, gossips and more by tuning in different frequencies. In addition, it sports exciting games to fill more fun to users' life. Messaging is a very good alternate of calls, so Motorola WX160 renders SMS option for users' convenience.
You can connect this pocket-friendly handset to your computer through USB port. Moreover, it offers voice memo feature that is a very good facility to set voice alerts. Most of the people can not afford mobile phones due to high cost, but this time Motorola tried to access these people so that they can also take the advantages of modern technology. Motorola WX160 has been developed by keeping the requirements of these people in mind. It carries brilliant battery backup of 400 hours on standby position and of 8 hours on talking mode. It becomes possible due to the power of strong Li-Ion 650 mAh standard battery.